Past Events
The AARCC strives to provide students with engaging, relevant, and intentional programming based on the needs of the ABC community here at UCSC. Throughout the year the AARCC hosts some amazing events that serve many purposes, from educating on social issues, to community celebrations. Here are just a few of the events that the AARCC has hosted this past year.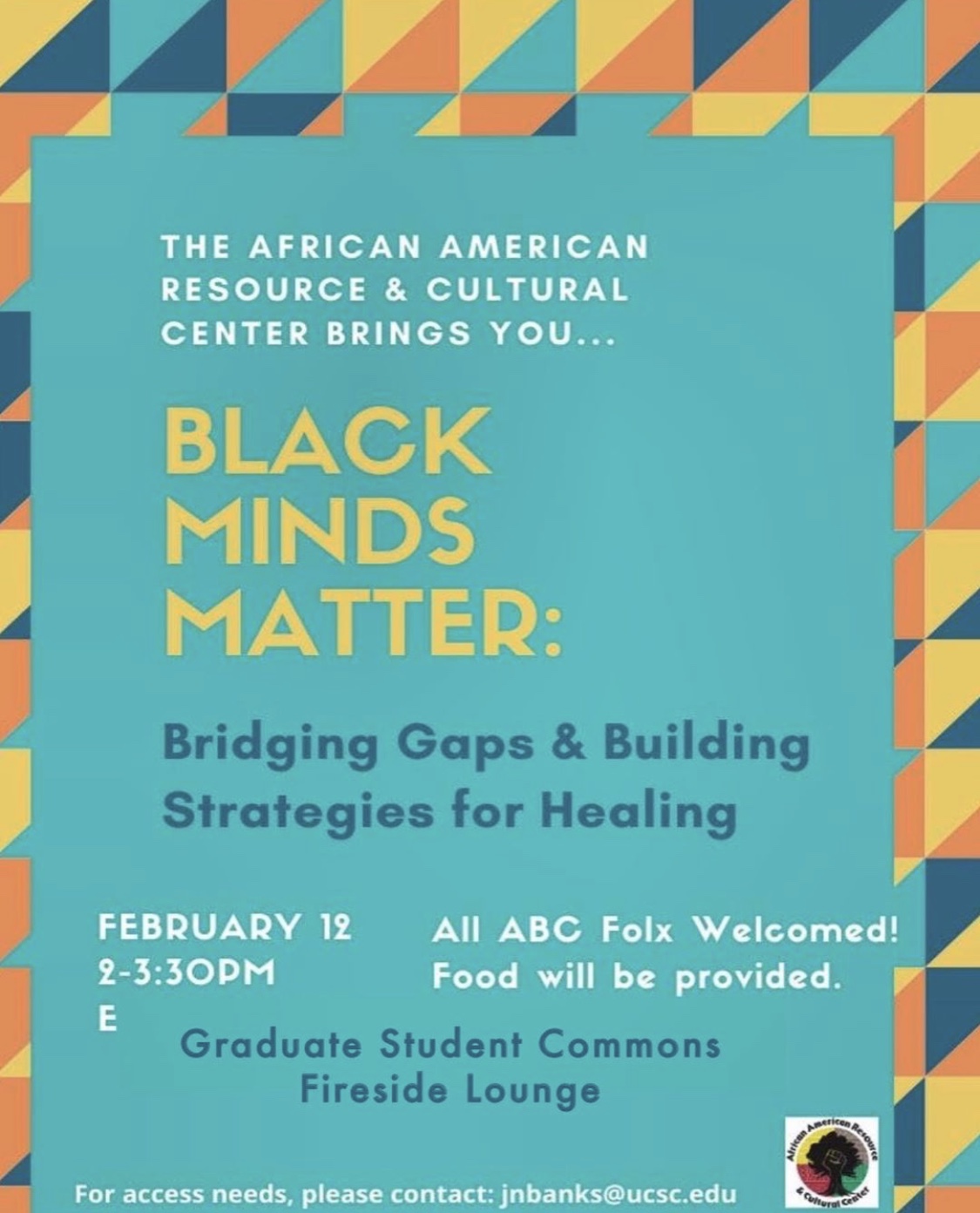 Black Minds Matter is a mental health series led by our own Dr. Jackie Rabouin. It is a space to disucss pertenent issues regarding mental health and one's experience at this university.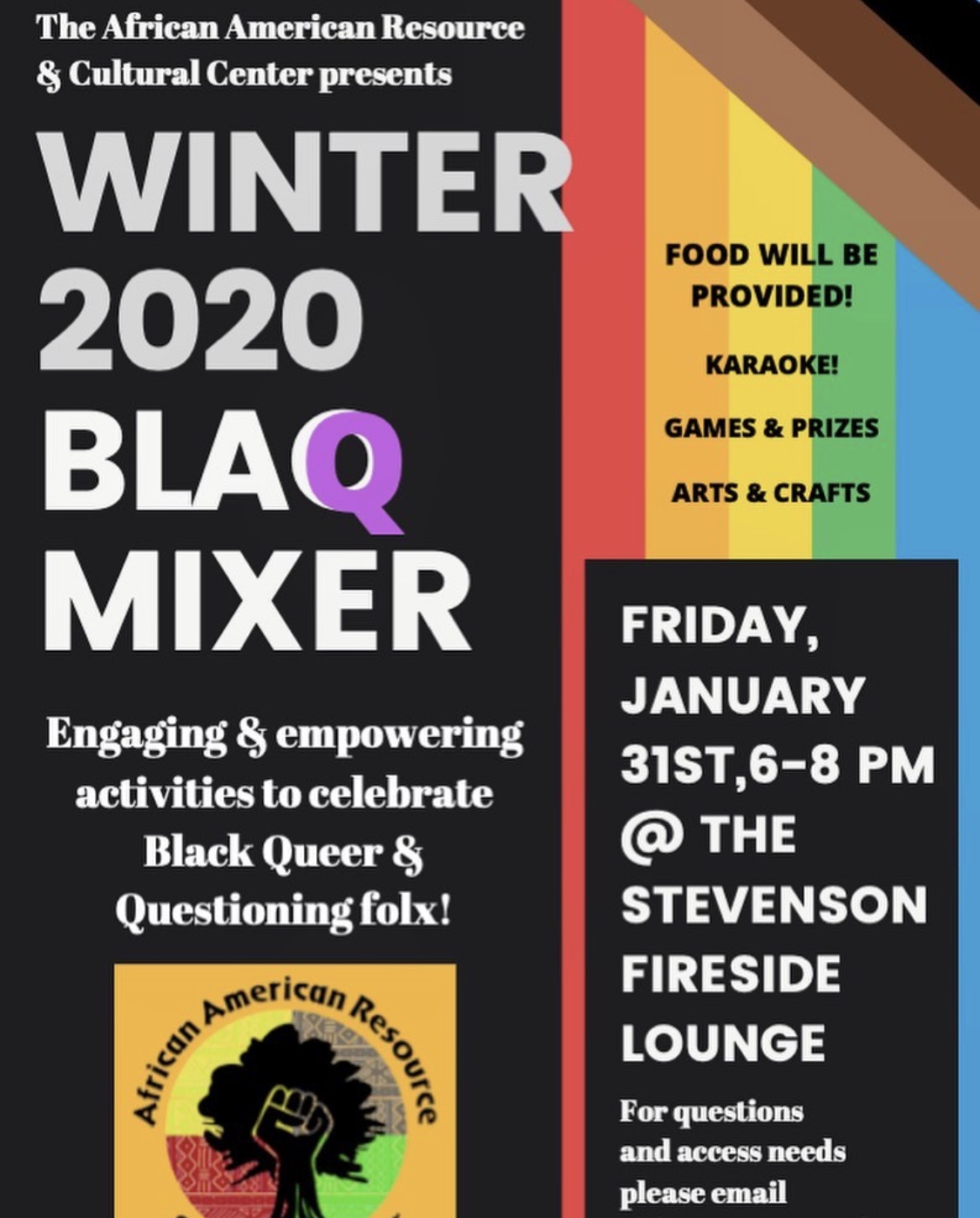 The Winter 2020 BlaQ Mixer was an event that was geared toward ABC identified students who also identify as TLGBQ. It was intended as a safe space to interact with people who share similar exepreinces and to also just have a fun time playing different games and enjoying some grub together.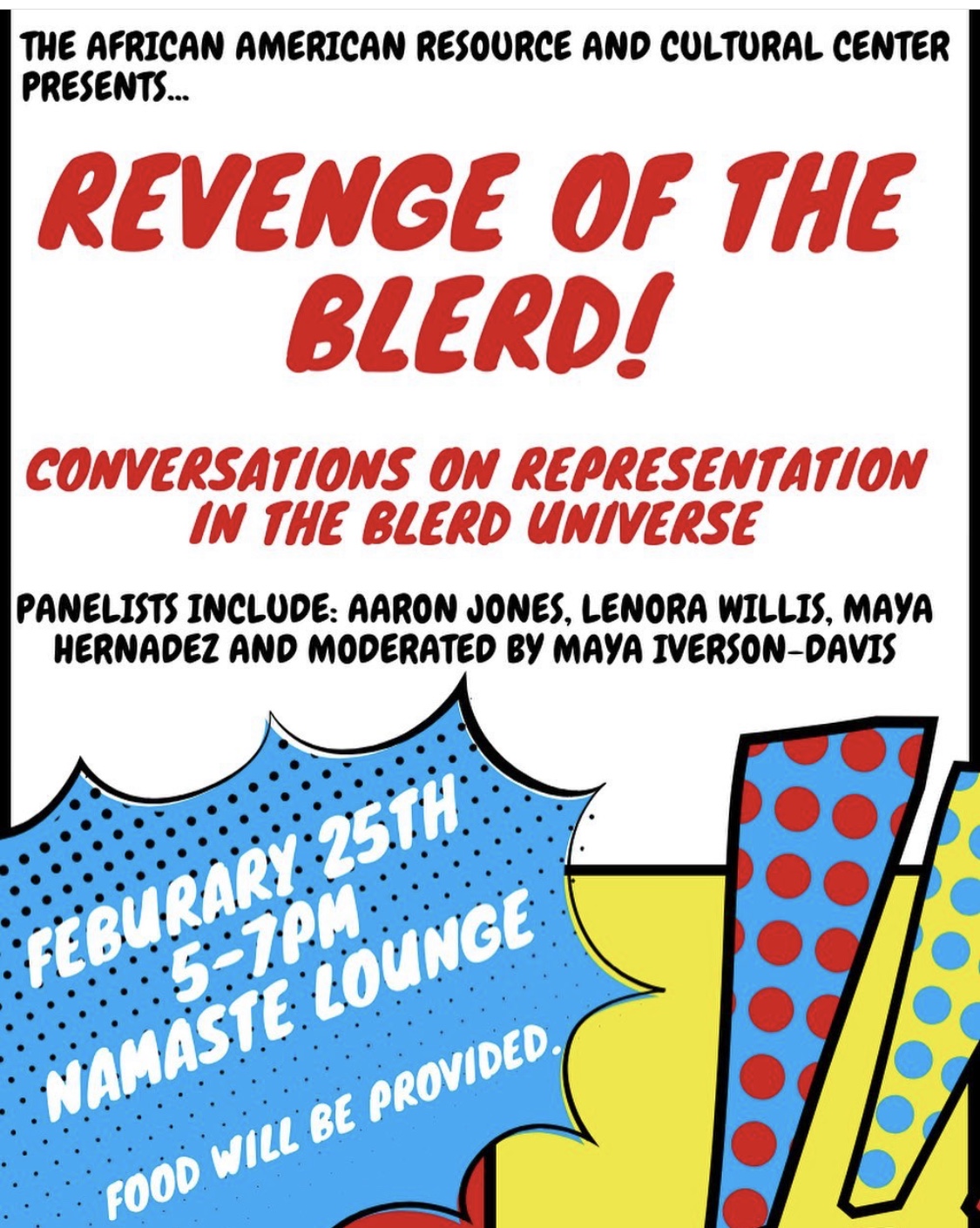 Revenge of the Blerd was an event geared towards Black identified nerds or "Blerds" to discuss representation in the Blerd Universe. There was a panel of self-identified Blerds from the university present to answer questions.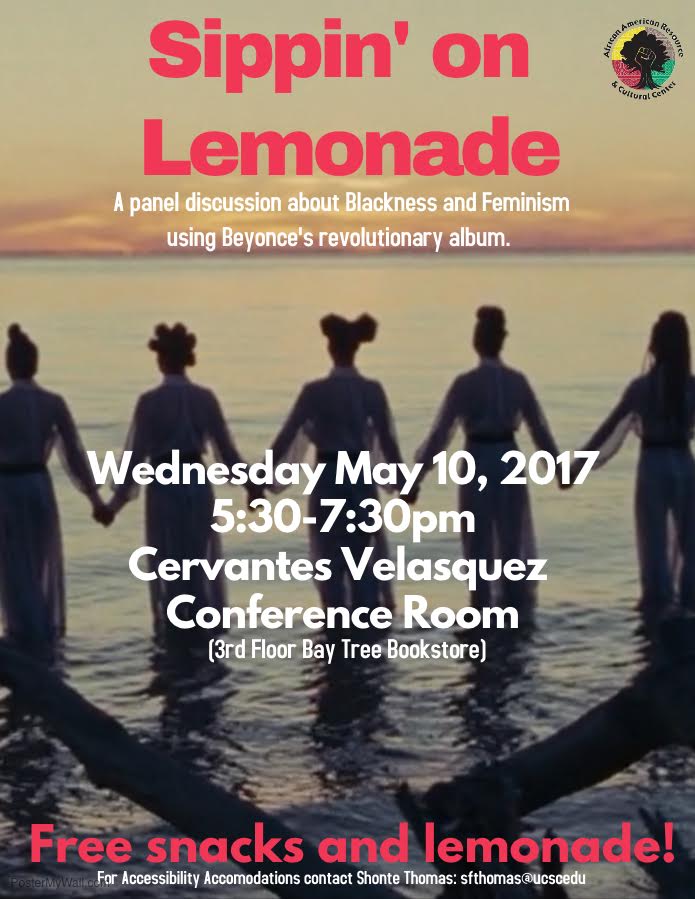 Sippin' on Lemonade was an event centered around Beyonce's Album Lemonade followed by a panel discussion on feminism, blackness, and moving through pain. 
The ABC graduate mixer gave African/Black/Caribbean graduate students to come together and build community.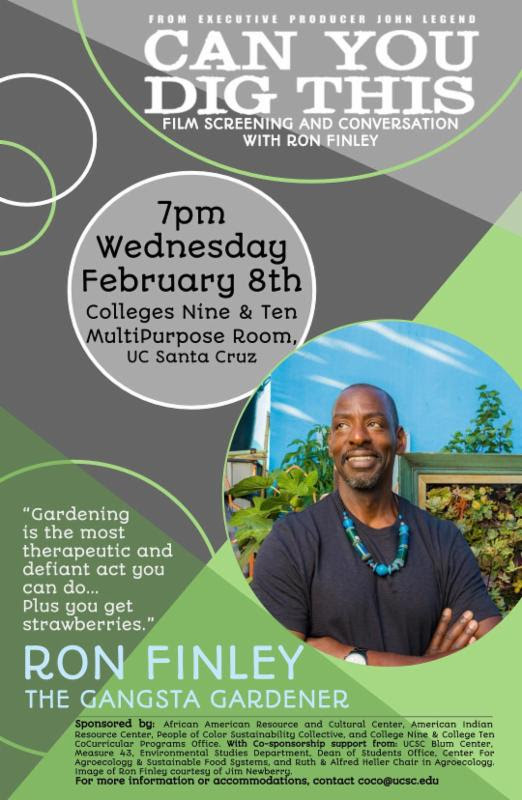 Ron Finley came and discussed his film "Can you dig this?" as well as answered questions from the audience.