Past Events
The AARCC strives to provide students with engaging, relevant, and intentional programming based on the needs of the ABC community here at UCSC. Throughout the year the AARCC hosts some amazing events that serve many purposes, from educating on social issues, to community celebrations. Here are just a few of the events that the AARCC has hosted this past year.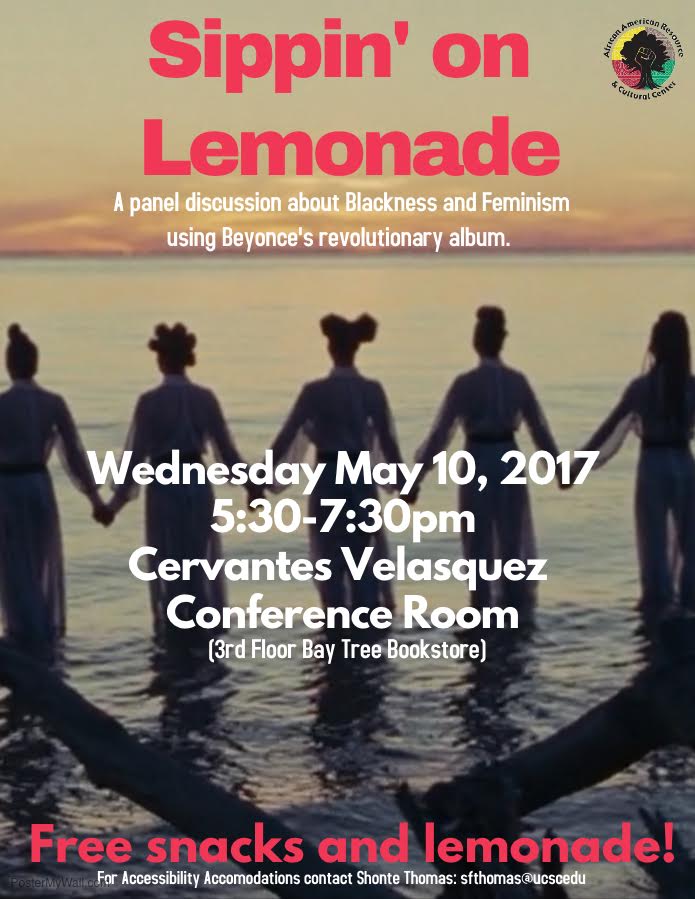 Sippin' on Lemonade was an event centered around Beyonce's Album Lemonade followed by a panel discussion on feminism, blackness, and moving through pain.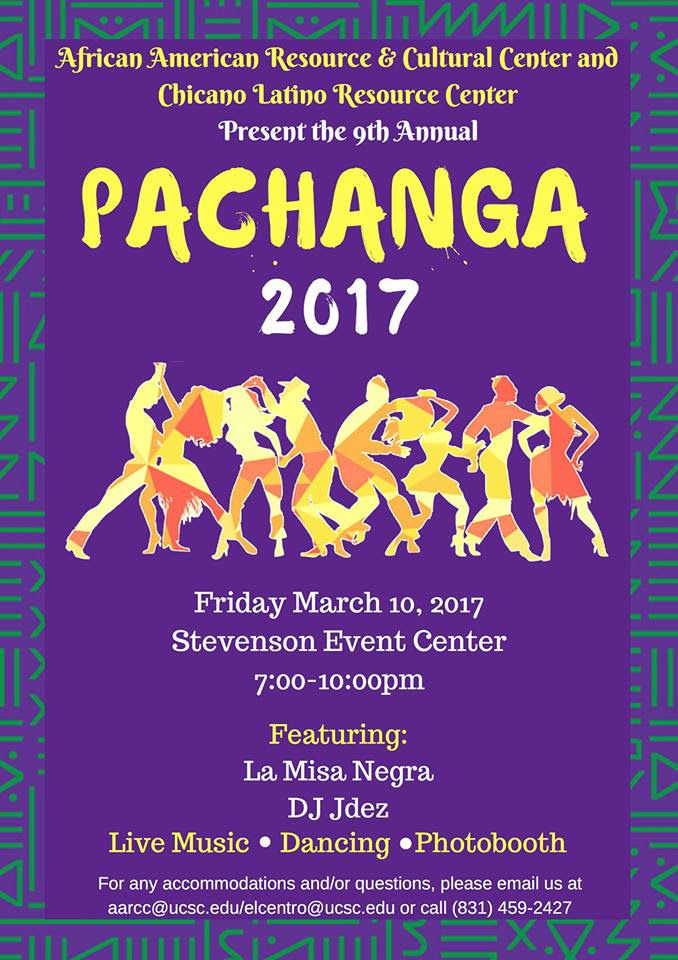 Pachanga is an Event the AARCC and El Centro collaborate on each year. It is a celebration of Afro-Latino music, and heritage. 
The ABC graduate mixer gave African/Black/Caribbean graduate students to come together and build community.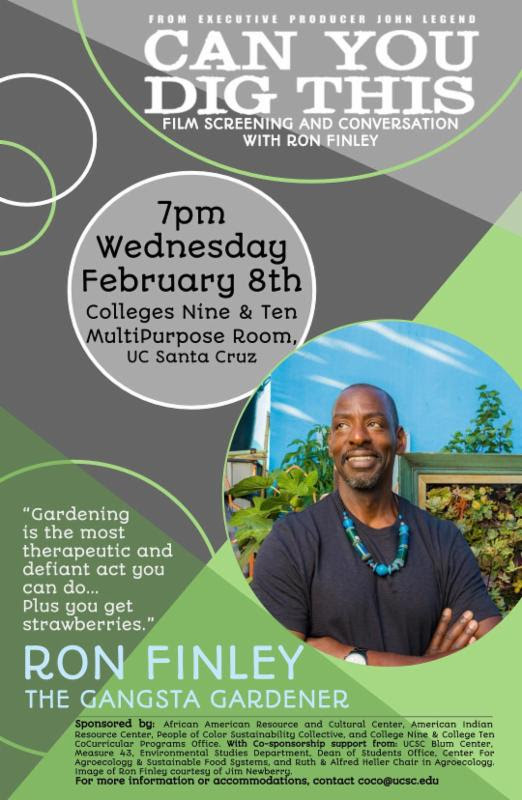 Ron Finley came and discussed his film "Can you dig this?" as well as answered questions from the audience.