The Black Academy
You are invited to apply to the Summer 2017 Black Academy as part of our First Year Experience Program. This program is designed to support and guide students in their transition from high school to the university, as well as provide a general introduction to the people and resources that will help new students flourish.  In addition, we have fun social programs included that will bring you all closer to each other.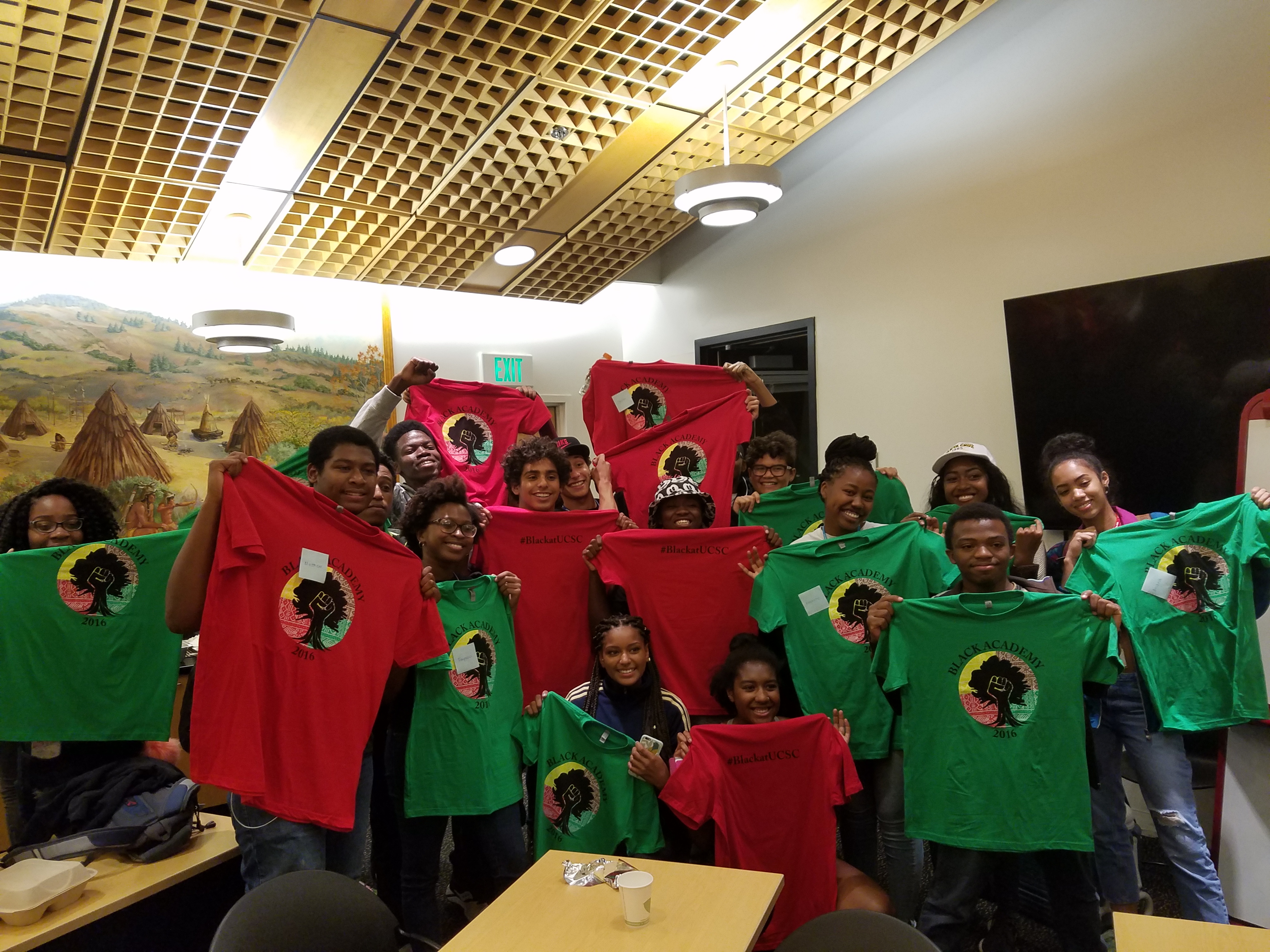 Black Academy (September 15 - 20, 2017) will include:
Student panels enabling you to ask questions of student leaders;

Academic success workshops;

Introduction to pertinent campus resources;

Team- and community-building opportunities;

Tours of UCSC;

Introduction to AARCC staff and student staff;

Opportunity to build life-long relationships with other Academy participants.
Application closed July 30, 2017.
If you've applied, keep an eye out for an email regarding your selection status. 
If you have any questions, please feel free to email Aaron Jones, ABC Retention Specialist, ajones10@ucsc.edu.